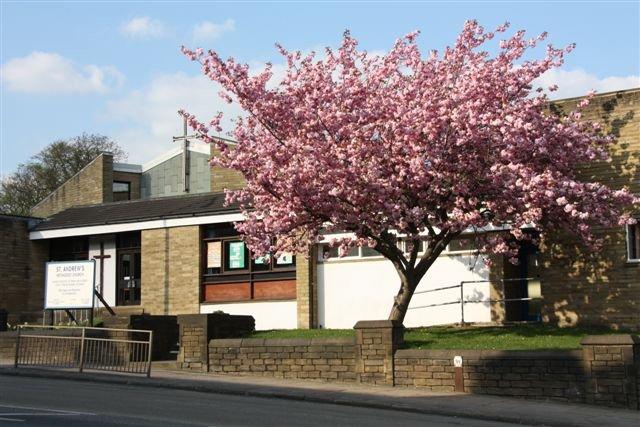 Welcome to
St.Andrew's
Methodist Church,
Halifax,
West Yorkshire.
Our Mission
St Andrew's Methodist Church seeks to share the love of God as revealed by Christ, through the Holy Spirit.
Our Purpose
We are a witnessing community of Christians seeking to share our faith. By our worship and work we proclaim the love of Jesus to all people.
------------------------------------------------------------------------
OPEN GARDENS
In Skircoat Green/Huddersfield Road area
Saturday 30th June 2018
10am until 3pm (Not all open all this time)
You are invited to wander around and enjoy
some lovely and interesting gardens,
all within walking distance of each other
- some will offer refreshments and stalls
(eg books/plants/bric a brac/cakes/jams and chutneys)
Adult ticket £4 in advance (£5 on the day) - Child ticket £2
Tickets and map of gardens from Margaret on 01422 345582
or at any of the gardens on the day
We will try to provide lifts from one garden to the next for the less mobile Please ring in advance
Proceeds to St. Andrew's Development Fund – the roof leaks really really badly!
More than £1.5 million needed!
+++++++++++++++++++++++++++++++++
HEBDEN BRIDGE JUNIOR BAND
14th July 2018
7.00pm
Tickets £8 per person incl. refreshemsnts
Tickets from Margaret 07903 329149
++++++++++++++++++++++++++++++++