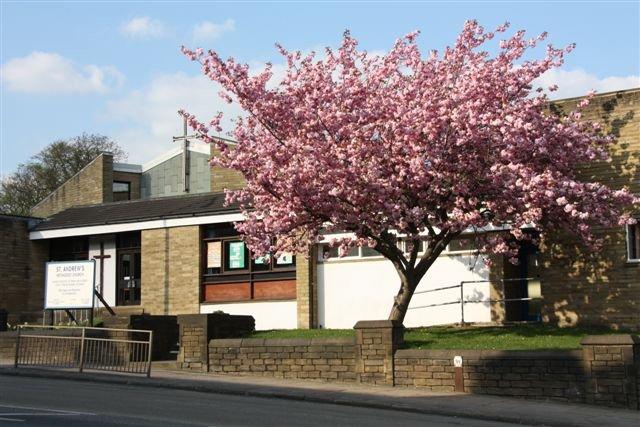 Welcome to
St.Andrew's
Methodist Church,
Halifax,
West Yorkshire.
Our Mission
St Andrew's Methodist Church seeks to share the love of God as revealed by Christ, through the Holy Spirit.

Our Purpose
We are a witnessing community of Christians seeking to share our faith. By our worship and work we proclaim the love of Jesus to all people.
We encourage everyone to become a disciple of Jesus. A disciple is one who follows and learns from the example of Jesus. As Jesus' disciples our mission is to proclaim God's love in word and deed.
We hope you enjoy looking at this web site. The various pages give a snapshot of the activities of our church.
It is our hope that we will continue to serve Jesus as his disciples well into the 21st Century. To that end we are engaged in a new development of our church premises in order to serve our local community and proclaim the Good News of Jesus
Every blessing
Alistair Newton
Minister of St Andrew's Methodist Church