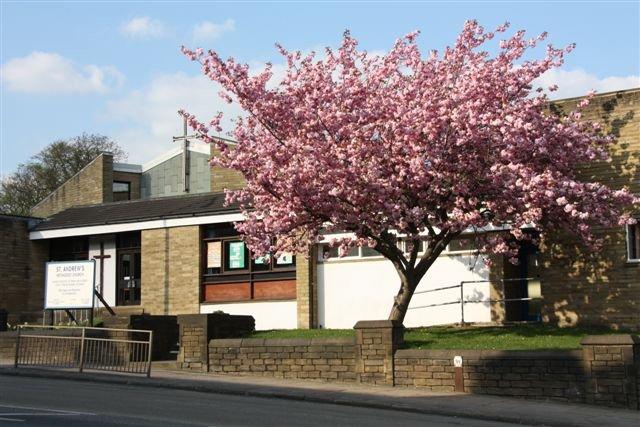 Welcome to
St.Andrew's
Methodist Church,
Halifax,
West Yorkshire.
Our Mission
St Andrew's Methodist Church seeks to share the love of God as revealed by Christ, through the Holy Spirit.
Our Purpose
We are a witnessing community of Christians seeking to share our faith. By our worship and work we proclaim the love of Jesus to all people.
+++++++++++++++++++++++++++++++++++++++++++++++++++++++++++++++++++++++++++++++++++++
STEPPING OUT
A short course aimed at preparing our church to journey
with God into our local community.
It begins on SUNDAY 24th FEBRUARY at 10.30am with a themed morning service led by Roger Munday and Sharon Longman.
This is followed by three weekly 'workshop' sessions on Wednesday evenings at 7.30pm led by members of the Circuit Mission and Vision Team:
Wednesday March 6th: WHERE ARE WE NOW?
Wednesday March 13th: WHERE ARE WE GOING?
Wednesday March 20th: HOW SHALL WE GET THERE?
Each session will last 90 minutes and will include rereshments
We hope that you will feel called to join us in this exciting venture as we consider how God is calling us to engage with our community.
+++++++++++++++++++++++++++++++++++++++++++++++++++++++++++++++++++++++++