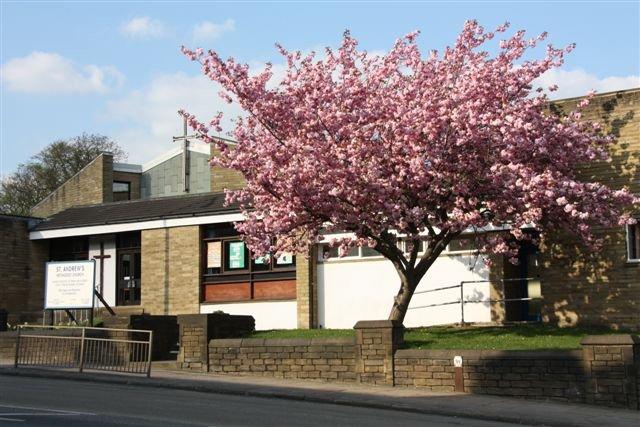 Welcome to
St.Andrew's
Methodist Church,
Halifax,
West Yorkshire.
Our Mission
St Andrew's Methodist Church seeks to share the love of God as revealed by Christ, through the Holy Spirit.
Our Purpose
We are a witnessing community of Christians seeking to share our faith. By our worship and work we proclaim the love of Jesus to all people.
------------------------------------------------------------------------
+++++++++++++++++++++++++++++++++
Our Open Gardens event
held on 30th June raised the magnificent sum of £1671 to add to the Church Development Fund - it was a wonderful day with not only the opportunity to look round some lovely gardens in the Skircoat Green/Huddersfield Road area - but also to talk to people we already knew and people we didn't know. Some people had come from quite a distance. Everyone seemed to enjoy their Day Out. The weather helped to make the day enjoyable. Special thanks to the 10 Open Gardeners who had all the hard work in advance getting their gardens ready for the visitors. Thanks to all those who baked cakes, grew plants, gave books and bric a brac to sell and to all those who helped on the day.
And of course many, many thanks to all of you who came to support us, £1671 was a great result - but there is no truth in the rumour that we are doing an Open Gardens event every Saturday!